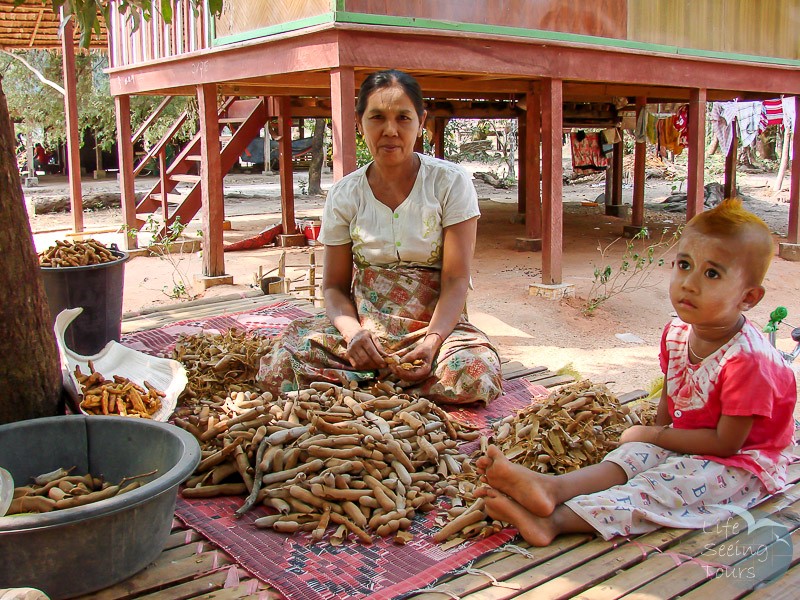 Dawei, formerly known as Tavoy is the capital of the Tanintharyi Division.It was first mentioned under the name Thargaya town in 1256. In the 16th century Dawei was a major tin supplier for India. It was one of the first towns colonized by the British in 1826. There are different sources how many people actually live in the capital today, we say around 120.000. Dawei is like many cities in the south a melting pot as Buddhist, Muslims, Christians and Hindus leave there, due to its significant trading history.
The Myanmar government is trying to build the biggest deep sea port in South East Asia around 35 kilometers northwest of Dawei. Constructions have been started, but currently put on hold as finances are unclear. (May 2015).
The lush and quiet city lives from fishing, trading, rubber & coconut plantation and mining. During rainy season (May to October) it becomes one of the wettest places on the planet. There are quite a few pagodas and temples around Dawei with are worth a visit, for example Shin Moe Thi Pagoda, which is dating back to 1438. Shwe Taung Zar Pagoda is the main pagoda in Dawei. On the same compound is the public museum (open 4.30 pm - 6.30 pm) which houses numerous ancient Buddha images, vases and coins. About 15 kilometers west is the famous Maung Ma Gan Beach. See page Dawei Peninsula →
Life Seeing tip #1: The clay pottery village is right in the heart of the town on Niban Road and very authentic. Workers produce in their long leg houses with thatched roofs everything what can be made out of clay. Take the small lane opposite the Meik Swe Teashop (in front of the mosque).

Life Seeing tip #2: Just stroll south along the Dawei River until the end. Cross the village towards the nearby train station and ask for "Sky Beer", the locals will point you the way.
 
Getting There
Dawei can be reached by air from Yangon and Myeik. It has road, rail (only from the north) and sea (only from the south) connections.
For private transfer choose your method of transport →
By air from Yangon (About 1 hour, daily)
By air from Myeik (About 50 Minutes, not daily)
By rail from Ye (About 8,5 hours)
For food recommendations and other places of interest please see map below. Restaurant are cleaner than street stalls. However most visitors say street food is fine to eat. All places on the map are in walking distances to the major hotels.
Accommodation